[rev_slider_vc alias="Ads_Banner"]
Services / Advertising
Why advertise?
Advertising is the best way to communicate with your clients and to inform them about your products, ideas, services or events. Our platform is created to reach a big audience worldwide and we want to make it available to you.
We offer advertising spaces in several formats, for example:
1. Embedded advertising-video in a video
2. Embedded advertising-image in a video
3. Advertising-image in the website
3. Advertising-image in the website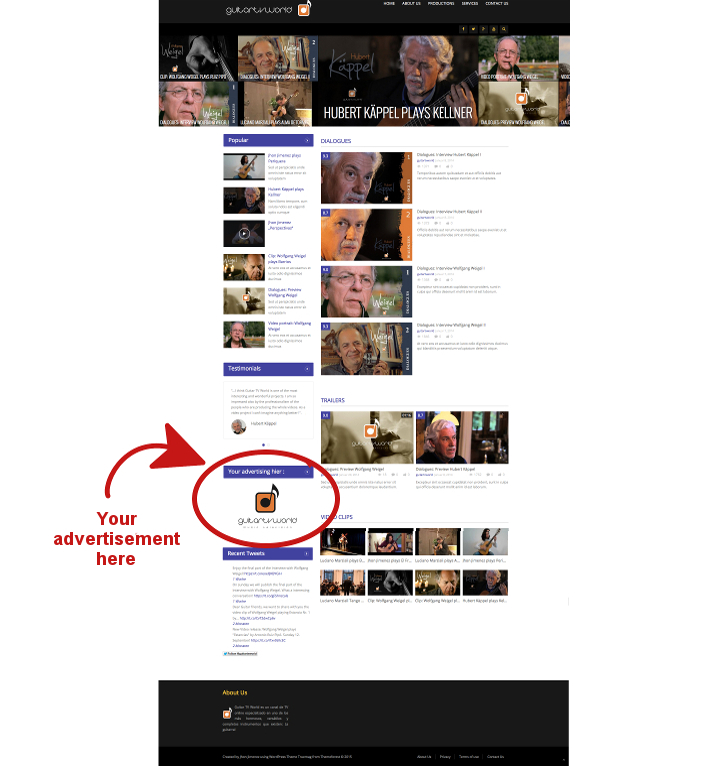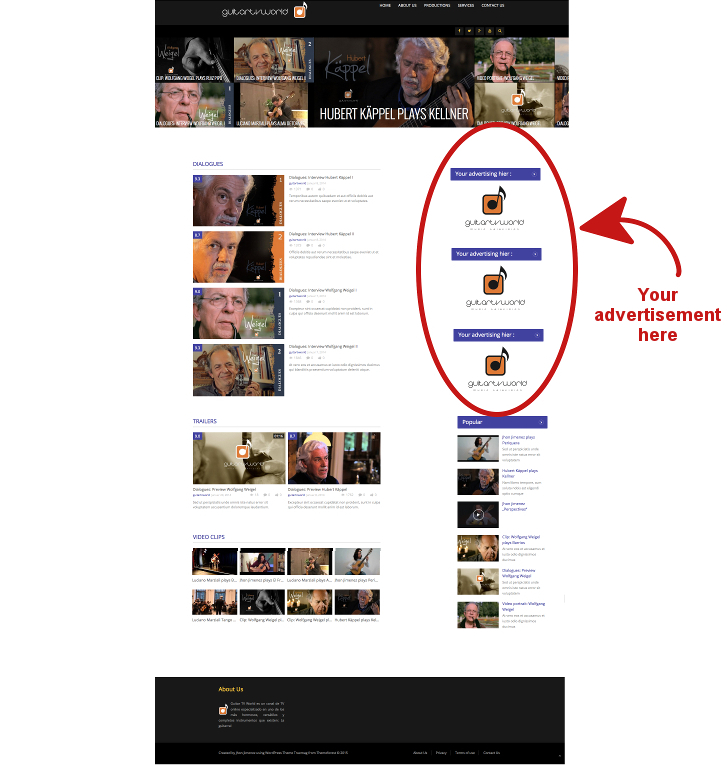 What can I advertise at gtvw.net?
You can announce any high-quality product or idea that is related to the guitar world, for example: guitars (if you are a guitar maker), guitar accessories, strings, guitar cases, CDs, concerts, festivals or any other product which you think would be interesting for our audience (good wines for example!).
Ask for our advertising plans and be part of one of the most exciting projects of the guitar world!